Enjoy cooking delicious food
The cooking class is a practical lesson with a small number of students. You can learn while actually cooking under the lecture by a professional cooking instructor.
The cooking instructors are two very talkative veterans. The two of them have been in charge of cooking instructors at a famous cooking studio for many years and have won numerous awards.
The motto of the cooking class is "Creating delicious food easily and happily in your own kitchen". We will teach you how to make delicious home-cooked meals on a daily basis using familiar ingredients. We are devising so that you can acquire not only how to make dishes, but also the history of the dishes and the basic knowledge of ingredients.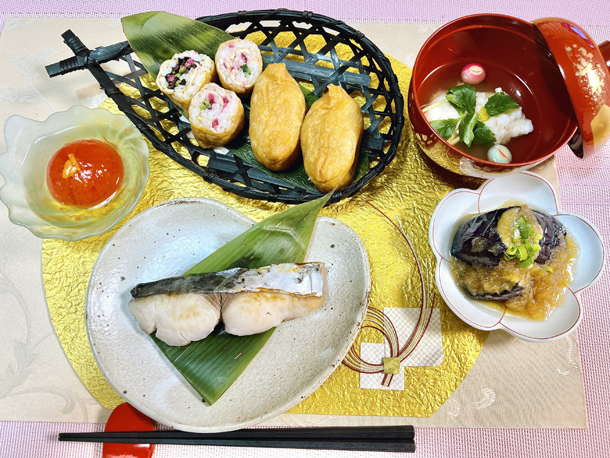 Small group of 10 students per class and 2 instructors
Each class has 10 students and 2 instructors, so each instructor has a maximum of 5 students. Therefore, it is possible to teach according to the pace and skill of each person.
In the lessons, the distance between the instructor and the students is very close, so please feel free to ask questions and discuss. The atmosphere is very homey and friendly. I am sure you will have a great time.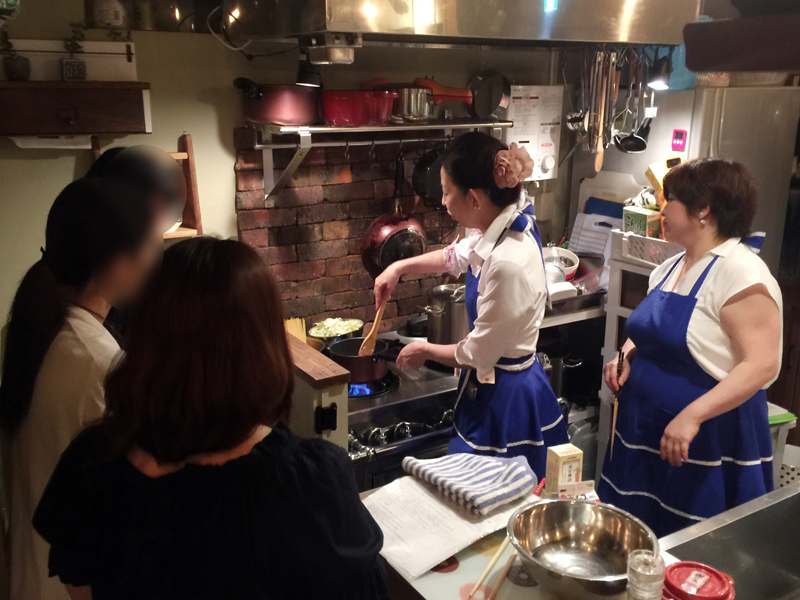 Distributing easy-to-understand special recipes
I am giving you the recipe. We have created detailed explanations of ingredients and cooking so that students can easily make them by themselves when they return home. It is well received by everyone as "very easy to understand".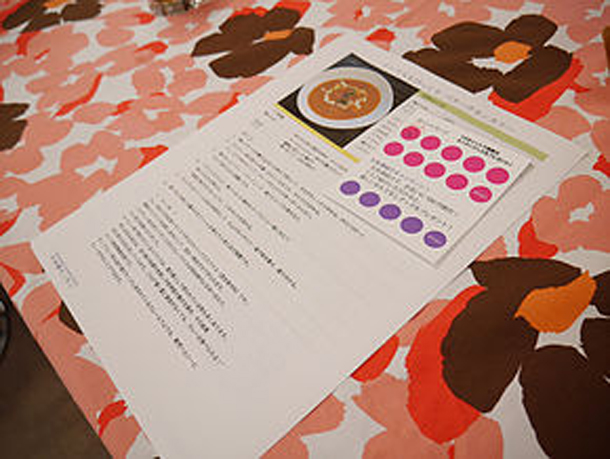 No joining fee or annual fee
You can apply from 1 lesson
Only the lesson fee is charged
There is no membership system, so you do not need to register as a member. No admission fee, no annual fee, no monthly fee. You can participate by applying for one lesson unit. So please try it out and join us when it's convenient for you. I'm sure you'll have a fun and delicious time.
Easy reservation from the "Cooking class menu" page
Click the "Cooking class menu" page on the MENU and click the button for the date and time you would like to participate.
Please pay by credit card on the "Square" payment page, and when the payment is completed, the reservation is complete.
On the day of the event, please come directly to "Stairs Top Bar Ginza" shown on the map page.